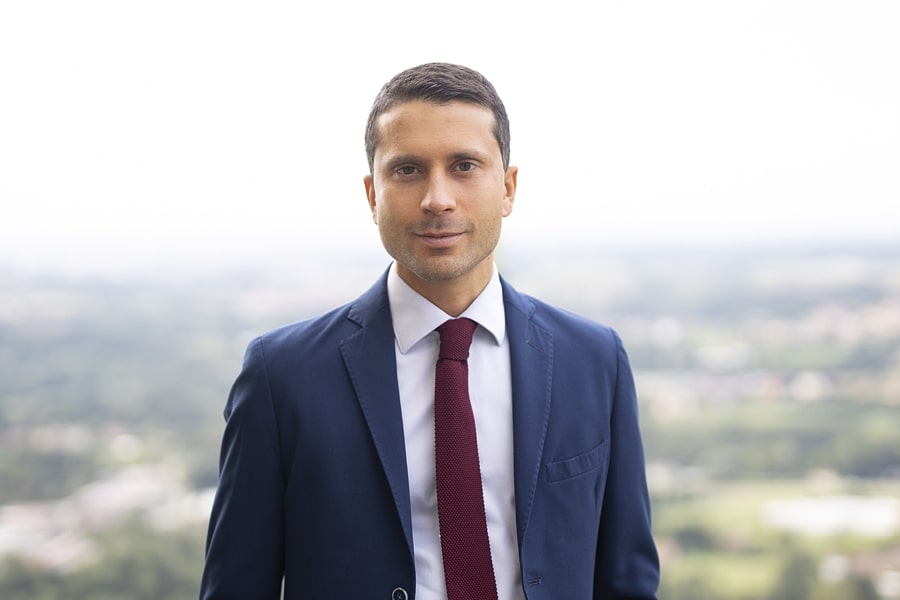 Taxes ... are ever present, often making a strong impact upon our lives – for good and evil
(Charles Adams, "For Good and Evil. The Impact of Taxes on the Course of Civilization", Madison Books 1993).
Giorgio holds a Ph.D. in Tax Law from LIUC University (Italy), where he defended his doctoral thesis on "European VAT and the Sharing Economy" on 17 December 2018.
The thesis was prepared under the joint supervision of Prof. Mariken van Hilten (Amsterdam Law School) and Prof. Ben Terra (Lund University). Prof. Rita de la Feria (University of Leeds) and Prof. Pasquale Pistone (IBFD; WU – Vienna University of Economics and Business; University of Salerno) acted as external referees. 
In 2019, a monograph titled "European VAT and the Sharing Economy" was published in the renowned Wolters Kluwer EUCOTAX Series on European Taxation (No. 65). 
In 2021, for his monograph, Giorgio was awarded the "IFA Maurice Lauré Prize", a Prize named in honor of Maurice Lauré, the father of the French Value Added Tax (VAT), which aims to encourage scientific work on international indirect taxation.
Giorgio was educated at the University of Milano-Bicocca (Italy), where he graduated in Law (five years) with full marks in 2014. He also obtained an Advanced (Postgraduate) Master's Degree in Corporate Tax Law from Bocconi University (Italy) in 2015, and an Advanced Master's (LL.M.) in International Tax Law offered jointly by the University of Amsterdam and IBFD (Netherlands) in 2017, both with full marks.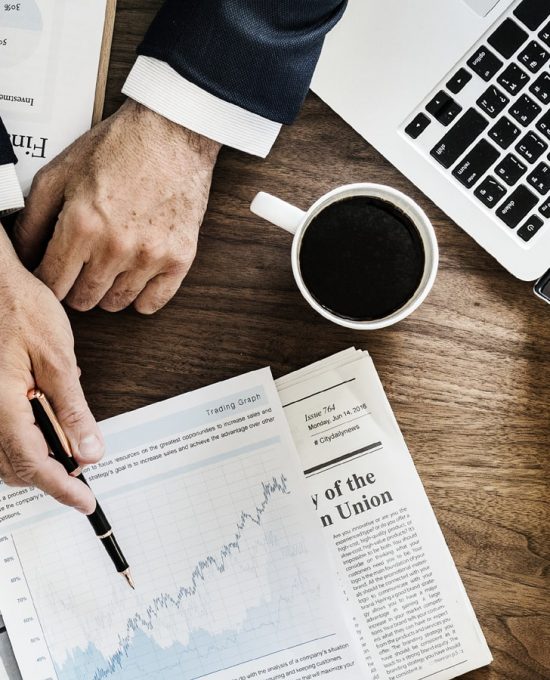 The multifaceted role of online platforms in taxation: tax governance of digital gatekeepers and policy design models for a platform-based society.
Payment Service Providers
Payment Service Providers (PSPs) and tax obligations: tax information and collection by PSPs and other financial intermediaries in an evolving landscape.
Taxation of crypto-assets and virtual currencies (VC): challenges and emerging policy issues of crypto-assets and virtual currencies and their treatments in direct and indirect taxation.
Blockchain and Distributed Ledger Technology (DLT) in taxation: innovative projects and case studies for the application of blockchain and DLT in tax systems.
The impact of AI and Automated Decision-Making (ADM) in taxation: tax policy and administration implications of the use of AI and ADM systems.
Technology and ICT developments in taxation: opportunities and challenges offered by digital tools and software for improving tax administration and taxpayers' compliance.
VAT challenges of the digital economy: distance-based supplies, fixed establishment, and the characterisation of digital services under place of supply rules.
VAT challenges of the sharing economy: problems and shortcomings in the application of VAT rules to the business models of the sharing economy.
Cross-border mobility of individuals and tax policies: exit taxes, preferential tax regimes and other countries' strategies for and against individuals on the move.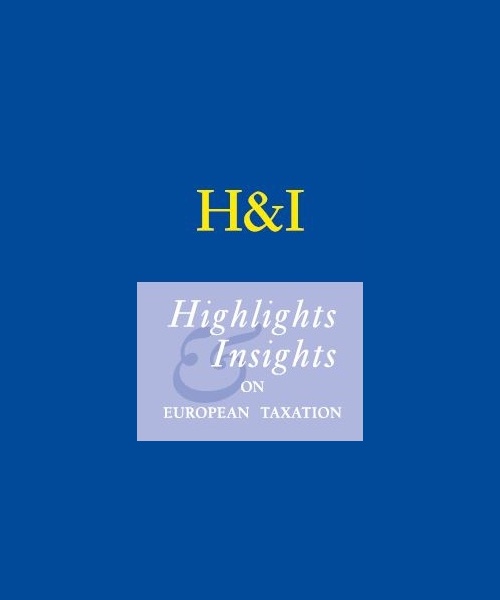 Giorgio Beretta September 5, 2023 News & Media The Contents of Highlights & Insights on European Taxation, Issue 8,...